Turtle adoption is among the projects set up to help save sea turtles. As we know, sea turtles have existed for the longest time, and they have even outlived other animals from the past. However, we are not in the past, and these creatures are now endangered.
They suffer habitat destruction, pollution, climate change, hunting, and so many other factors. For this reason, sea turtles should be taken care of to prevent them from going to extinction. Some organizations are responsible for this and also donation programs.
These organizations are very useful because turtles are the most left out pets. They are abandoned, and even in some other countries, you cannot keep non-native turtles. Although this is the case, there are still people that have a soft spot for turtles, and they are willing to help save the sea turtles. So how can these people adopt a turtle?
Turtle Adoption – How do you adopt a sea turtle? 
You should first understand that owning a sea turtle is illegal in most countries. You should not even consider doing it. Your work is to help protect them from going to extinction. You do this by adopting the turtle, which is symbolic. You get to choose the number of turtles you adopt, choose the name for them, and you will receive an email certificate showing that you are adopting a turtle. You will receive other gifts depending on the packages you choose.
Please check out our blogpost on keeping a turtle as a pet.
Adopt A Turtle Organization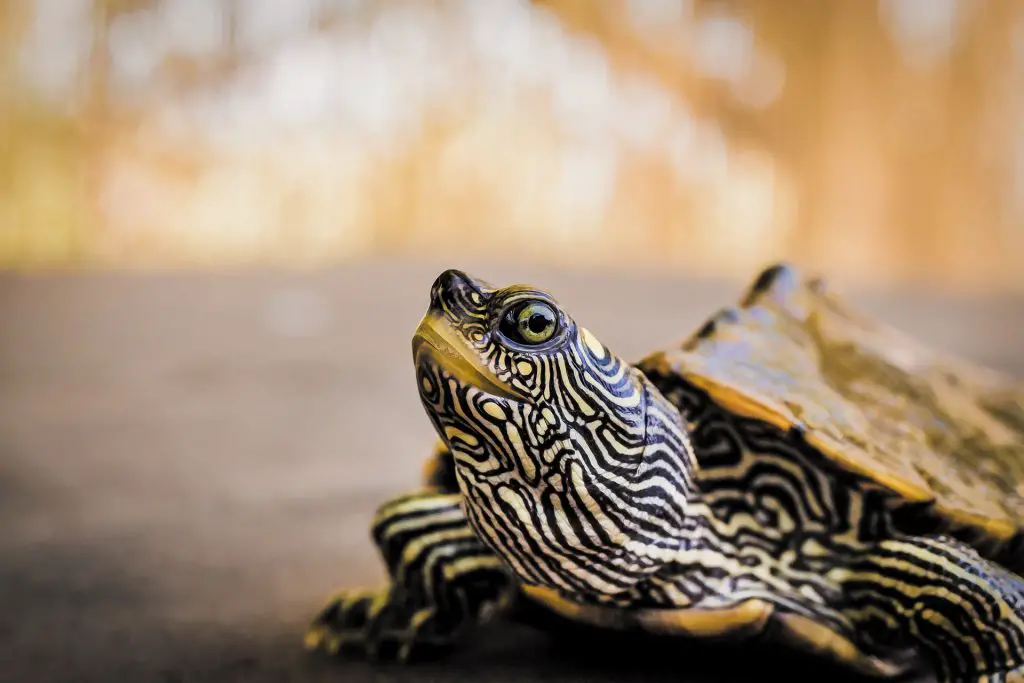 Like I have mentioned earlier, adopt a turtle organization work to help keep the sea turtles safe. Marine turtles suffer a lot. Their habitats are destroyed, the water is polluted, and to speak the truth, they are endangered. Some research carried out shows that out of 1000 turtle hatchlings, only 1 will grow to become an adult. This means that out of the seven marine turtle species, 6 of the seven species may go extinct if not taken care of.
This is the reason these organizations have come up. They are supposed to help protect their environments. It is common knowledge that these organizations cannot do it alone. Therefore, it is up to us to help them save these turtles. We can do this by adopting these turtles. By adopting them, we make donations that should help fund the projects to keep their environment safe and monitor the beaches for any nests. AS we know, female turtles will get to the shore where they can nest their eggs.
These organizations are always there, patrolling the shore, searching for these nests. Some of these organizations include adopt a sea turtle – symbolic animal adoptions from WWF and adopt a sea turtle – Loggerhead Marinelife Center.
This organization works to reduce the threats such as fishing, which makes the marine turtles drown when the fishing gear hooks them, also habitat destruction, poaching, and climate change, which makes the water levels rise, and this hides the nesting beaches. When you adopt a turtle, you help them accomplish these objectives.
In return, you will get gifts such as a cuddly toy, a fact pack, regular updates on what you are doing to save these turtles and gifts as well. You will receive a formal adoption certificate, a full-color photo of the species that you have chosen. Also, you will get a spotlight card that has some interesting information about the animal. On top of all this, you get an acknowledgment letter. These are some of the things they give back.
The loggerhead marine life center also helps to care and treat the sick turtle or injured turtles. They also do more studies on the turtle species. You support this organization by adopting a turtle from as low as $35. With this adoption, they will continue their good work.
You receive gifts depending on the packages you choose. You may get gifts such as a personalized adoption certificate, subscription to their monthly e-newsletter, a glossy photo, full-color stickers, educational material, a fun activity book, among other gifts. You can upgrade the adoption any time you want to.
Do Animal Shelters Take Turtles?
If you want to give out your turtle, you should understand that not all animal rescue centers will be willing to take your turtle. There is so much that goes into giving away your turtle. You should first find a better place to take the turtle, such as an animal shelter. To be sincere, they will not always take in turtles because if they ever did, they would have so many turtles than they can even take care of.
This is where you need to consider other options if they do not take yours. Read on to know the different options you have. Even if they don't take your turtle, they always follow up to help you take care of the turtle yourself.  
Where Can I Give Away My Pet Turtle?
There are many cases where turtle owners will find themselves so overwhelmed by the turtle's care. It might be the many responsibilities they have, or the turtle has grown to be so big. There are very many possibilities that will make you want to give away your pet turtle. Whichever your case is, you may start to wonder where you can give away your pet turtle.
To be honest, there are several choices to consider. It is very difficult to give up a pet that you have spent many years with. This means that when giving the turtle away, you should find someone who will love the turtle as you did or even more. You wouldn't want to see the turtle suffer. The person should be willing to know more about how to take care of the turtle or should have the knowledge.
The other option is to find a zoo that cares for turtles. Another option is to find an adoption center. This is the right choice because pet adoption centers have experts in taking care of pets. What you should not consider is to let him go without knowledge of where he is. He could cause so many problems. Don't just place him outside or drop him in a lake.
RELATED QUESTIONS:
Can I Have A Sea Turtle As A Pet?
It is illegal to have a sea turtle as a pet. You should not even think of having one. This is because sea turtles are few. Most of them are big, and their requirements are also demanding. This makes it difficult for you to take care of them. They require their natural habitat, which is big and with the right salinity. You can't replicate their environment. This is the reason you should only take part in ensuring their well-being rather than owning one.
Can A Pet Turtle Survive In The Wild?
A pet turtle can survive in the wild, but for this to happen, he should be lucky to find enough food and a basking area. He should just get the basic needs, and on top of that, he should be in an area with no predators. It is challenging for them to survive in the wild, especially if they have been in captivity.
Save this pin concerning turtle adoption for later on your turtle-related board on Pinterest.